About me
im 21 years old. I love and enjoy sex. Sexual behavior it's me. I enjoy looking how human nature develops in the intimacy of their bodies. Mainly male bodies. I'm gay and I have a bf. I have so many fantasies to fulfill and a long path to cove ron the fulfillment of my sexual desire. Enjoy what I have here and if someting needs to be said then say it... Feel free to send me your nudes! Send me your pics and videos and I will post mine in exchange.
Visits since 05/30/12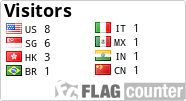 My sexual preference is often.
Blogs i follow